5 Health Tips Just for Women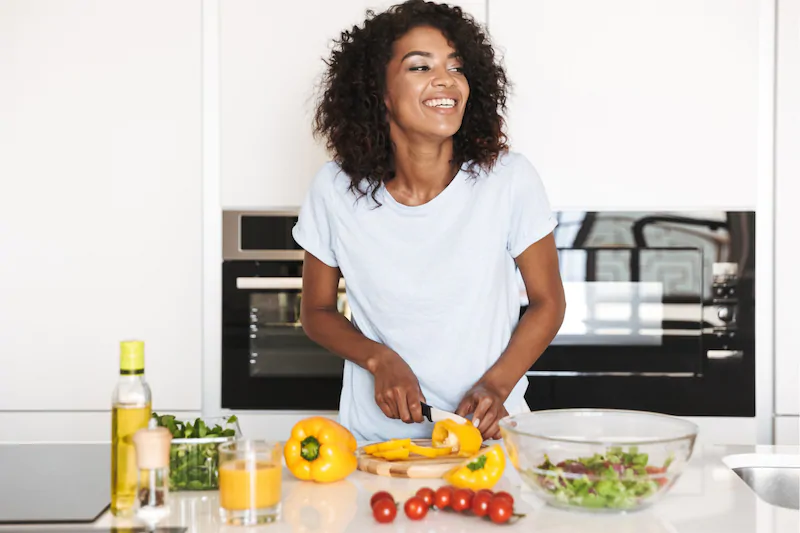 Mothers, wives, sisters and daughters often put others' needs before their own, many times sacrificing their own self-care. But it's critical that women place a priority on their health, perhaps now more than ever.
Today's global health pandemic places a spotlight on the importance of healthy living, along with physical and mental well-being. Here are five health tips just for women.
Healthy Eating
While the old adage goes, "you are what you eat," health experts know there's a lot of truth to that statement. Good nutrition is important for everyone, at every age and especially for women.
According to the USDA's Nutrition.gov, women have unique nutritional needs, depending on their stage in life. For example, pregnant and breastfeeding mothers require additional vitamins and minerals in their diets, along with additional calories, to keep their babies growing strong. It's also important for postmenopausal women to ward off osteoporosis, a disease of the bones that causes them to become weak and break easily.
Being Active
Exercise and physical activity can help you stay fit and strong. You may be avoiding public places these days, so know that exercise can occur outside of the gym. Take a walk, go for a jog, bike or hike through your favorite park or nature setting. Yoga, even the simple act of stretching daily, can help joints and muscles stay healthy. Talk to your health care provider about safe ways that you can be active.
Get Recommended Health Screenings
Health screenings provide a measure of prevention and are an important way to help recognize health problems before you show any signs or symptoms. Check with your doctor about which screenings are right for you. Screenings for cervical cancer, colon cancer and breast cancer are critical in the fight against these diseases. According to the Susan G. Komen Foundation, early detection of breast cancer is key to successful treatment.
Stress Less
In today's uncertain times, it's especially crucial to manage stress. After all, stress is a reaction to change or a challenge. While in the short term, stress can make you more alert and provide energy to tackle the problem at hand; in the long run, stress can lead to serious health problems. According to the Depression and Anxiety medical journal, women are more likely than men to report stress-related symptoms, such as headaches and upset stomach. Plus, women are more likely to suffer from stress-induced anxiety and depression.
Relaxation Is Key
Spending time enjoying your family and friends is one way that women can stay healthy. Relaxation goes hand-in-hand with reviving and refreshing your outlook — mind, body and soul. Hot tubs can help you relax after a long day at work or at home with the children. Some hot tubs, including Hydropool Hot Tubs and Dream Maker Spas, offer superior comfort and sleek designs, so you can enjoy the deep feeling of wellness that a tranquil spa provides just steps from your home. A backyard oasis could also include an above-ground or in-ground pool, providing you with a safe place to rejuvenate.
Learn more about the health benefits of pools and spas from the expert team at Aaron Pools and Spas. Since 1972, this family-owned and -operated business has established its reputation in southern New England as the only single-source shop, handling everything from initial consultation, computerized design, construction and project management to post-installation service. The company's professionals care about contributing to the health of their local community and that starts with a serene environment right at home.
Aaron Pools and Spas has installed more than 2,000 swimming pools and hot tubs — from Cape Cod to Connecticut. A family-owned and -operated business, Aaron Pools and Spas employs in-house experts in design, construction and servicing, who have built a reputation for quality products and customer service. Customizing a swimming pool or hot tub to meet your needs is their specialty. Call 508-689-5042 today for a free quote or visit their website.