In-Ground Pools
A Lovely Poolside Paradise
Enjoy summertime in style with Aaron Pools & Spas. We handle every aspect of in-ground pools in southern Massachusetts and eastern Rhode Island. We are a one-stop shop for your pool, from design to maintenance.
Why Choose an In-Ground Pool?
An in-ground pool is perfect for homeowners with spacious backyards and outdoor hangouts. Its construction and layout will enable you to maximize your outdoor space. In-ground pools can be built deep, which gives you more room to swim and relax while keeping the rest of your yard open and available. In-ground pools are exceptionally durable. Its structural integrity goes unmatched by other types of pools.
Why Choose Vinyl Liner Pools
Endlessly Customizable
Choose from a wide selection of shapes, sizes, colors and construct your dream pool.
Low-Maintenance:
Clean and maintain your pool in no time, so you can get back to enjoying it.
Cost-Effective
See the pool you've always wanted brought to life while staying within budget.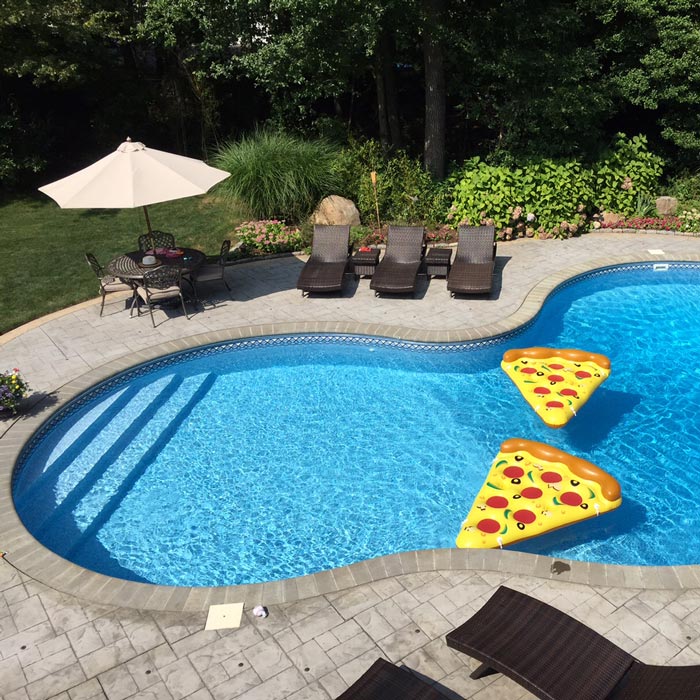 Aaron Pools & Spas makes achieving your outdoor oasis easy and fast. In four simple steps, you'll get your dream pool and years of summer fun. Here's how it works:
Consultation: Meet with us to discuss your need and wants. Your ideas help us accurately review pricing and make recommendations for your pool installation.
Field Visit: Expect us to visit your home for an inspection. We'll survey your property's layout and size to develop an action plan.
Follow-Up Visit: If desired, schedule an optional follow-up meeting, where we will review your plan's details and adjust it if you want.
Construction: Get excited about your new pool! We work quickly and carefully. A typical pool job takes between six to 10 days to complete.
Customize Your In-Ground Pool With Latham Pools