Introducing Premium Winter Pool Covers:
Solid & Mesh Safety Pool Covers
At Aaron Pools and Spas, we take pride in offering a wide range of winter pool covers by Latham the Pool Company. Known for their renowned mesh pool covers designed for maximum drainage and inground solid safety pool covers that effectively block 100% of sunlight. With a variety of material weights and colors available, our solid and mesh pool covers can be custom designed to precisely fit any size or shape pool, accommodating special features like raised walls, diving boards, stairs, and rails.
Protect Your Family and Investment
Safety is our utmost priority, which is why our solid & mesh safety pool covers are the strongest and most reliable way to prevent loved ones, children, and pets from accessing the pool unattended. Constructed from best-in-class materials and custom-built to fit your pool perfectly, our winter pool safety covers safeguard both your family and your investment. It's essential to remember that while safety pool covers add an extra layer of protection, they are not a substitute for proper pool safety measures or adult supervision.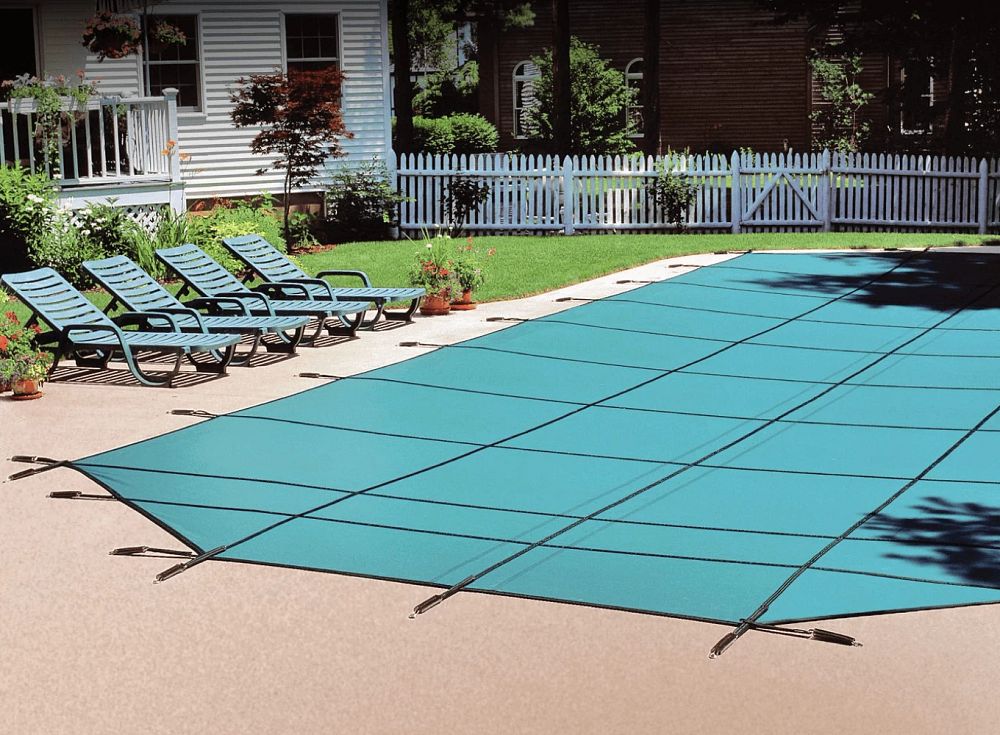 Efficient and Cost-effective Pool Protection
Our solid and mesh pool covers are specifically designed to protect your pool during the winter season, reducing maintenance costs and efforts. Patented design ensures that our winter safety covers are not only strong but also easy to install and highly durable. Apart from safeguarding your loved ones, our pool safety covers keep debris out of the pool and block sunlight, helping you save on pool chemicals and extend the life of your pool by keeping unwanted materials at bay.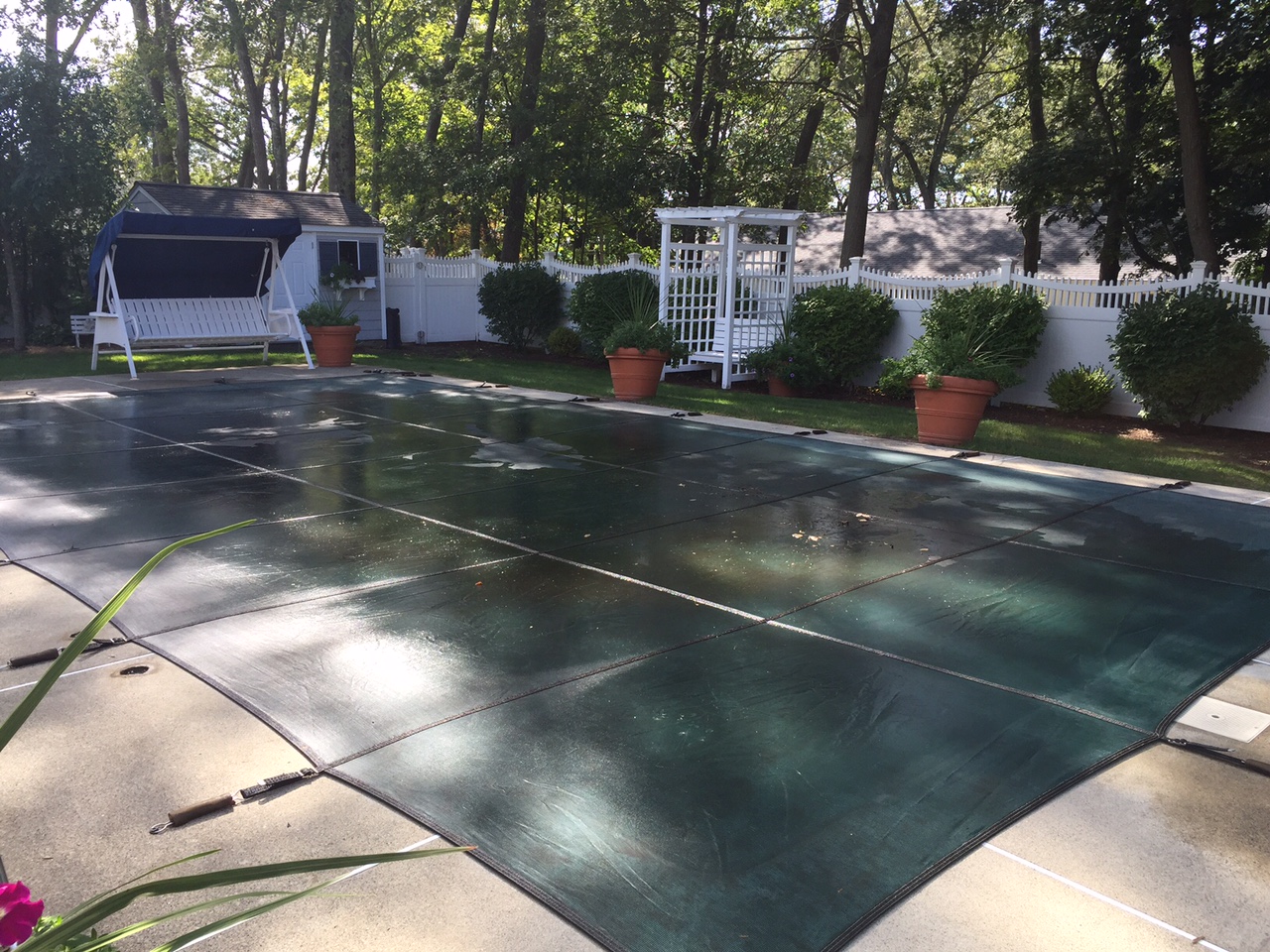 Perfect Fit for Any Pool System
As the temperatures drop, it's crucial to take proper precautions to shield your pool from the effects of winter weather, such as freezing water in unwanted places. Our solid and mesh winter covers help in catching falling leaves and debris, minimize maintenance time and costs, and make it easier to open your pool in the spring. Whether you have an existing pool or are planning to build a new one, our winter pool covers can be customized to fit around custom pool add-ons like rocks, water features, raised walls, steps, diving boards, or slides. To ensure accurate measurements and flawless installation, we recommend consulting a professional before adding a pool cover.
Mesh Winter Pool Covers - Reliable and Durable
Mesh safety covers are a popular choice among homeowners for their reliability and durability. Our safety covers are designed with interlocked and double overlapped seams, enhancing weight transfer from the cover materials to the seams and webbing. These mesh covers are ideal for protecting your pool during colder months as they allow precipitation to pass through easily, eliminating the need for a cover pump and enabling water to drain into the pool. Lighter and more manageable than other pool covers, our mesh pool covers offer unmatched convenience. We provide three tiers of mesh winter covers: 9000MX Max Shade Mesh, 7000MS High Shade Mesh, and 5000M Standard Mesh.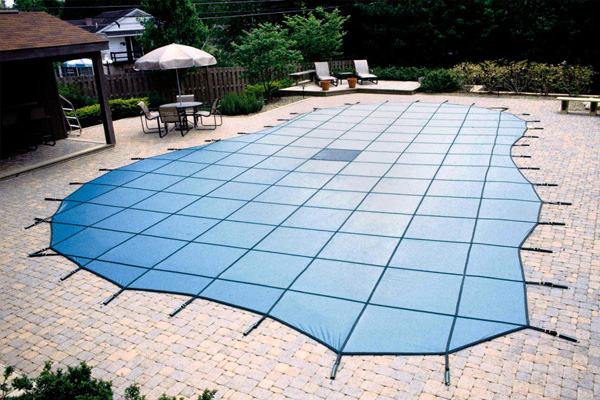 Solid Winter Pool Safety Covers - Simple yet Effective
For homeowners seeking simplicity and functionality, our solid pool covers are the perfect choice. Composed of solid sheets of reinforced vinyl, these covers offer top-notch protection for your pool and loved ones. Choose between a pump option that prevents water from entering the pool entirely or our exclusive Invis-a-drain, allowing water to pass through and easing cover maintenance. Both applications block 100% of light for optimal protection. Latham offers two tiers of solid winter covers: 1000V™ Heavy Duty Solid Vinyl and 500P™ Lite Duty Solid Vinyl.
Discover the Full Range of Pool Safety Cover Options
At Aaron Pools and Spas, we understand that each pool is unique, which is why we offer a comprehensive range of pool safety cover options. From premium mesh covers for maximum drainage to solid covers that provide complete sunlight blockage, we have the perfect solution to fit your needs.
To learn more about our winter pool covers and to find the pool cover to best fit your pool coverage needs, simply request more information through our website, visit our showroom, or give us a call. Our team is here to assist you in choosing the ideal pool cover that ensures the safety of your family and protects your investment throughout the winter season and beyond.
Explore All Mesh & Solid Pool Safety Cover Options
SAFETY COVER OPTIONS: 1/5
9000MX™ Max Shade Mesh*
Designed to be stronger and more reliable, and it will protect your pool against the most demanding conditions:
Cover Type: Mesh
99% shade, 7.9 oz weight
25-year warranty with 5-year fullcoverage and 20-year prorated coverage against manufacturer defects
Engineered for maximum protection
Equipped with heavy-duty suspension Allows water through for drainage and safety while keeping sunlight and debris out
*9000MX and 7000MS Mesh U.S. Patent No. 6,866,187 – 99% Shade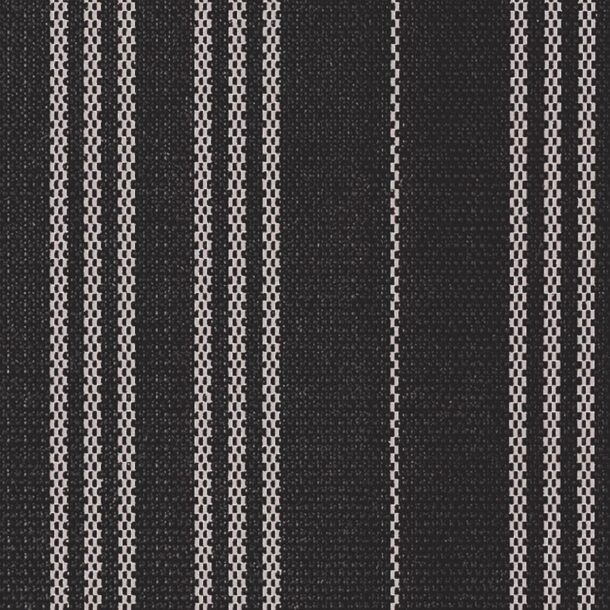 SAFETY COVER OPTIONS: 2/5
7000MS™ High Shade Mesh*
This mesh fabric provides excellent all-climate performance in a low maintenance, easy-to-operate cover:
Cover Type: Mesh
99% shade, 7.9 oz weight
20-year warranty with 5-year full coverage and 15-year prorated coverage against manufacturer defects
Light-weight, ultra-fine weave mesh blocks 99% of sunlight and filters fine dirt particles down to 40 microns
Allows drainage for rain and melting snow
Available in green, blue, gray and tan
*9000MX and 7000MS Mesh U.S. Patent No. 6,866,187 – 99% Shade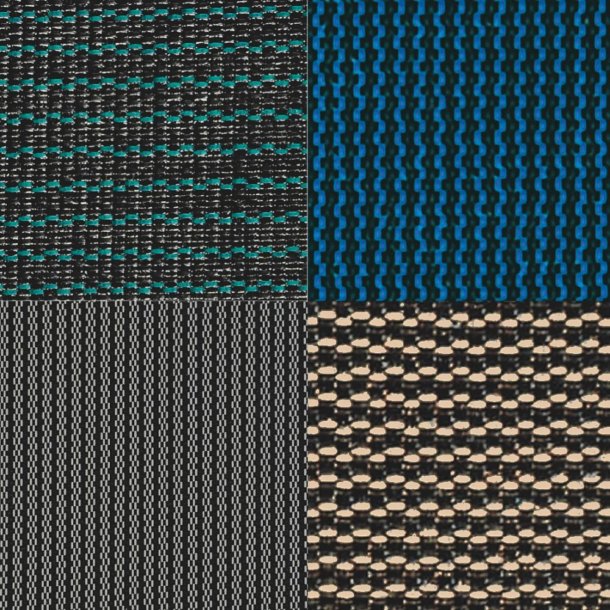 SAFETY COVER OPTIONS: 3/5
5000M™ Standard Shade Mesh
This durable micro weave fabric cover combines 91% sun block and high level protection with value:
Cover Type: Mesh
5 oz weight
15-year warranty with 3-year full coverage and 12-year prorated coverage against manufacturer defects
The highest abrasion resistance and tear strength in its class
Able to filter debris and dirt
Available in green, blue, gray and tan
*9000MX and 7000MS Mesh U.S. Patent No. 6,866,187 – 99% Shade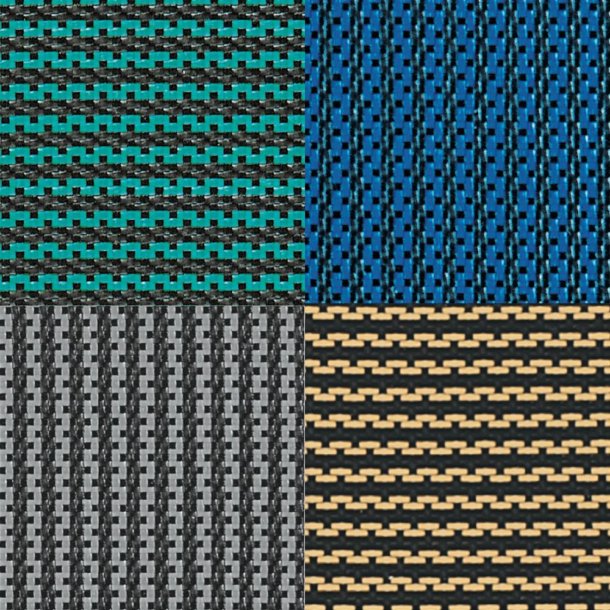 SAFETY COVER OPTIONS: 4/5
1000HS HyPerLite Solid Vinyl
This solid cover acts as a complete barrier to sunlight, dirt, debris and water:
Cover Type: HyPerLite Solid
100% sunblock, 12 oz weight
15-year warranty with 3-year full coverage and 12-year prorated coverage against manufacturer defects
Heavy-duty fabric construction provides protection from the element and prevents algae growth
Latham's exclusive Invis-A-Drain system handles rain and melting snow, keeping maintenance to a minimum
Available in green, blue, gray and tan
*9000MX and 7000MS Mesh U.S. Patent No. 6,866,187 – 99% Shade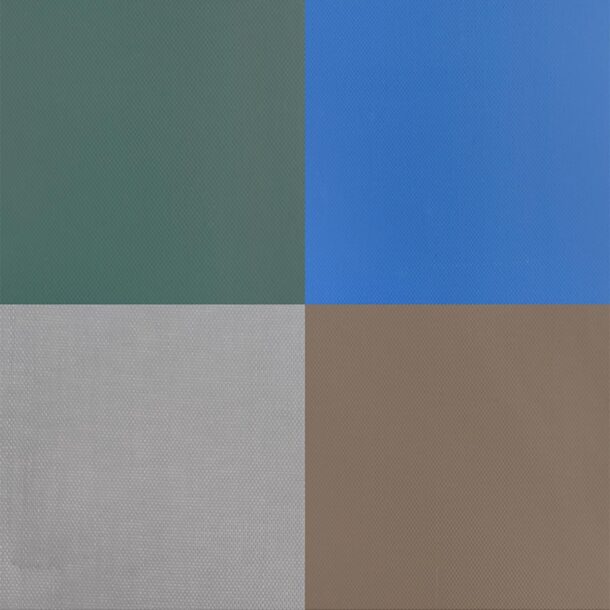 SAFETY COVER OPTIONS: 5/5
500P™ Lite Duty Solid Vinyl
A great value and easy to install and remove, this lightweight solid safety cover acts as a complete barrier against sunlight and debris:
Cover Type: Solid
100% sunblock, 7 oz weight
12 year warranty with 2-year full coverage and 10-year prorated coverage against manufacturer defects
Manufactured with single springs only
Fabric is UV and mildew-resistant, and incorporates the exclusive Invis-A-Drain system to handle rain and melting snow
Light weight material is easy to handle
Available in green and blue
*9000MX and 7000MS Mesh U.S. Patent No. 6,866,187 – 99% Shade