Hot Tub Benefits You Haven't Considered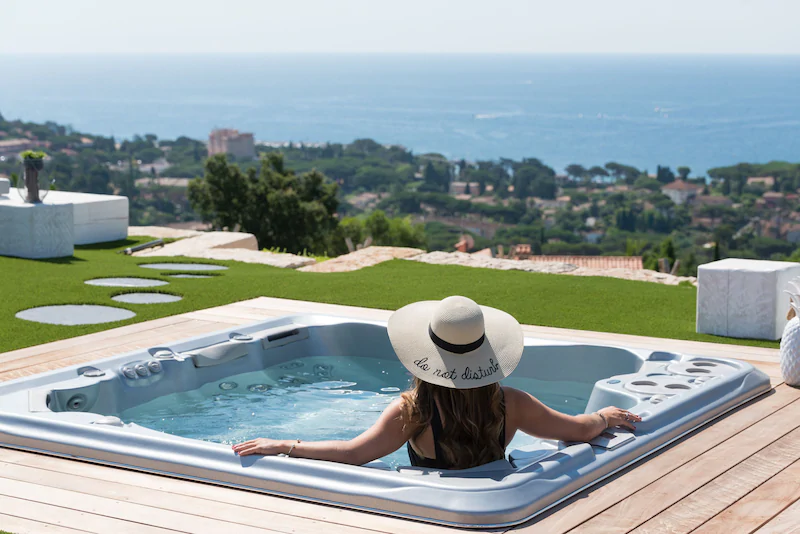 After a long day, everyone enjoys the idea of a comforting soak in a hot tub. There's a good reason for that. In fact, you may be surprised to learn that the use of water for therapy is nearly as old as mankind.
Water can help ease aches and pains and aid the body in the healing process. And, of course, hot tubs are also great for relaxing and having fun. But there are other benefits of hot tubs that you might not know about. Here are five ways hot tubs can enhance well-being.
1. Hydrotherapy Provides Time-Tested Therapeutic Benefits
The earliest hot tubs date back to the fourth century B.C., when hot stones were placed in water to heat it. Calderas — cauldron-like hollows formed after volcanic eruptions — and naturally occurring hot springs served as some of the first hot tubs.
According to a review published in the North American Journal of Medical Sciences, hydrotherapy is an ancient and widely used treatment in natural medicine, and scientific evidence points to its positive effect on several systems of the body.
Warm water can be especially helpful for people with strained muscles and ligaments, chronic back pain, and/or joint pain. Water immersion can help ease the strain on sore muscles and inflamed joints while promoting healing and potentially reducing pain.
2. Water Therapy Can Help Minimize Injury Risk
Top athletes are known to use water therapy at warm and cold temperatures, depending on whether they're pre- or post-event. A soak in the hot tub before hitting the field or court can help loosen muscles and reduce the risk of injury. A Swim Spa provides an ideal environment for both athletic and casual swimmers, allowing the swimmer to stay centered to help ensure an authentic swimming experience.
3. Hot Tubs Can Boost Circulation
Hot tubs are well known for their jets. As jets force water throughout the tub, the process can benefit the body by aiding in blood circulation. Studies have shown that hot tubs stimulate blood flow, which can potentially help relieve fibromyalgia pain and arthritic ache. The circulation boost may also help those with diabetes, lower their blood sugar levels, thanks to improved blood flow to the muscles.
4. Hot Tubs Are Great for Relaxation
One of the most obvious benefits of a hot tub is — you guessed it — relaxation. Hot tubs can help you relax after a long day of work or home-schooling the kids. Plus, you can spend time with family or friends and share some conversation and laughs. The release of endorphins, known as the body's feel-good chemicals, can help reduce anxiety and stress, and it can even aid in concentration and overall well-being.
Some hot tubs, including Hydropool Hot Tubs and Dream Maker Spas, offer superior comfort and sleek designs, so you can enjoy the deep feeling of wellness that a tranquil spa provides just steps from your home.
5. Spending Time in a Hot Tub Can Lead To Better-Quality Shut-Eye
A soak in a hot tub can also improve sleep quality. In addition to increasing circulation and potentially helping to relieve pain, hot tubs can help lower heart rate and blood pressure. All of this relaxation can lead to better sleep.
Learn more about the benefits of hot tubs from the experts at Aaron Pools and Spas where they have been providing spas and swimming pools in southern New England since 1972. The family-owned and -operated business has established its reputation in the community as the only single-source shop, handling everything from initial consultation, computerized design, construction and project management to post-installation service. The company's professionals can help you find the perfect hot tub — one that helps promote health and offers a key to relaxation.
Aaron Pools and Spas has installed more than 2,000 swimming pools and hot tubs in locations from Cape Cod to Connecticut. A family-owned and operated business, Aaron Pools and Spas employs in-house experts in design, construction and servicing who have built a reputation for high-quality products and customer service. Customizing a swimming pool or hot tub to meet your needs is their specialty. Call 508-689-5042 for a free quote, or visit aaronpoolsandspas.com/contact.