Things You Can Do to Focus On Self-Care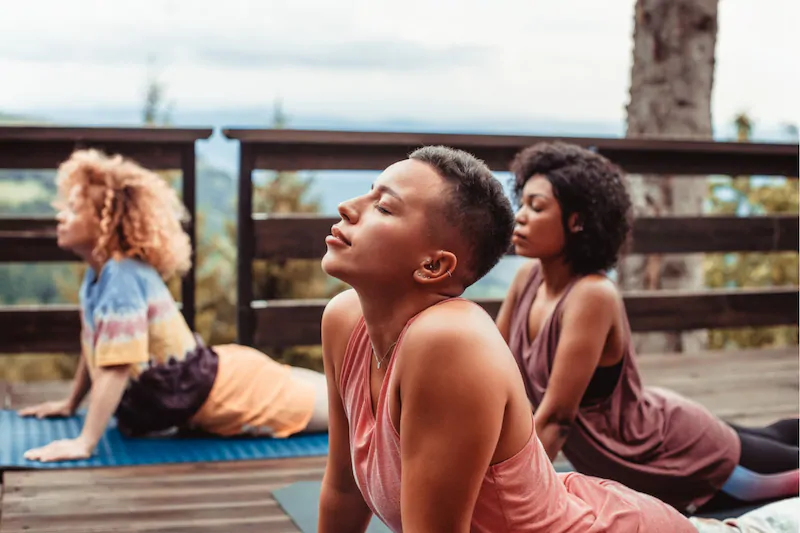 These days, self-care isn't a luxury: it's a necessity. Proper self-care can keep you healthy and build resilience.
During these unprecedented times, stress is running high. For parents, many children are home as schools across the country kicked off the academic year online. For working adults, the lines continue to blur between the office and home life as work from home continues to be the new norm.
While the COVID-19 pandemic prompts all kinds of additional stress and anxiety, it necessitates the need to care for yourself in ways that are more than just physical. During these difficult times, it is critical to intentionally take a holistic approach to your well-being.
Here are some things you can do to incorporate self-care into your everyday life.
Meet Physical Needs
Caring for your body in healthy ways is important.
Get sleep. Adequate sleep is one of the best ways you can care for yourself physically. The Centers for Disease Control and Prevention recommends how much shut-eye you should get each night.
Eat right and exercise. Take the time to eat regular, healthful and nutritious meals during the day. Likewise, moving straight from bed to the home office isn't going to help your daily step total. Make a conscious effort to move – your body will thank you for it. In addition to a daily walk and weekly Yoga sessions, try swimming as a way to relax and exercise at the same time.
Care For Your Emotions
Many people ignore their feelings, but they need caring for, too.
Write down feelings. Journaling is one of the easiest ways to not only take notice of your feelings, but release them. Leaving it on the page has a therapeutic effect.
Talk about it. This is the time to phone a friend. Whether it's a traditional phone call, FaceTime or Zoom chat, it's important to talk about your feelings with a trusted friend or family member.
Mind the Mind
It's also important to care for your cognitive needs, understanding your thoughts and exercising your brain power.
Pick up a book. Reading for pleasure is one of the simplest ways to keep your cognitive needs met. Plus, escaping to a fictional world right now isn't all bad. Consider a backyard oasis to kick back in and relax with the latest bestseller.
Continuing education or knowledge. There's no better time to enroll in an online class you've been considering or pick up a new skill: grab a paintbrush and DIY that home improvement project.
Socially Distanced Fun a Must
While caring for yourself socially can be tricky during a time when we're told to stay 6 feet apart, there are ways you can get together safely.
Gather together outdoors. An outdoors environment may provide one of the safest ways to get together with friends and socialize. Consider a pool party and grill up some burgers and hotdogs before the big football game or fix late-night s'mores around the fire pit.
Join a group or club. Consider joining a community organization or club with folks who have similar hobbies or interests. Perhaps now is the time to begin that family genealogy project?
Don't Neglect the Spiritual
Honing in on spiritual needs is a way to gain perspective on my life.
Prayer or meditation. Making a regular, concerted effort to quietly meditate or pray will help you gain needed perspective on everyday life, while also helping you to gain the understanding that not everything is within your control.
Simply relax. Stress and anxiety can keep you from simply relaxing and letting everything go. Relaxation goes hand-in-hand with reviving and refreshing your outlook. Hot tubs, including Hydropool Hot Tubs and Dream Maker Spas, can help you relax so you can enjoy the deep feeling of wellness that a tranquil spa provides.
Learn more about the self-care benefits of pools and spas from the expert team at Aaron Pools and Spas. Since 1972, this family-owned and -operated business has established its reputation in southern New England as the only single-source shop, handling everything from initial consultation, computerized design, construction and project management to post-installation service. The company's professionals care about contributing to the health of their local community and that starts with a serene environment right at home.
Aaron Pools and Spas has installed more than 2,000 swimming pools and hot tubs — from Cape Cod to Connecticut. A family-owned and -operated business, Aaron Pools and Spas employs in-house experts in design, construction and servicing, who have built a reputation for quality products and customer service. Customizing a swimming pool or hot tub to meet your needs is their specialty. Call 508-689-5042 today for a free quote or visit their website.